Read Pick me!....Love me!!! II here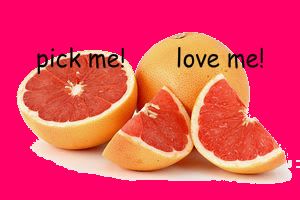 Do you have grapefruit in your fridge?
I'm loving this refreshing fruit, it can be enjoyed any time of day.
* It can be tossed in your green salad. (My favorite:))
* It can be juiced fresh(yummy for breakfast) Very helpful

for

weight loss!
* It can be layered with strawberry yogurt and granola.
* It can also be sautéed, made into marmalades or jellies..