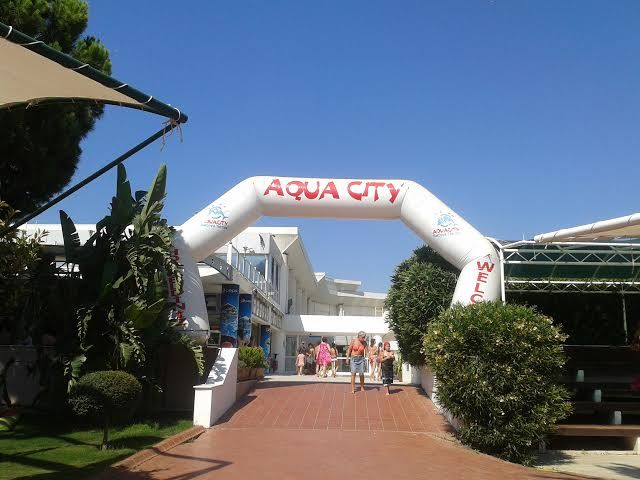 I took Aria to
Aquacity
yesterday. It was a day trip with my son. A huge waterpark filled with fun for kids and families, in the city we live, Izmir.
There is also a Thermal Hotel and its Physical Therapy and Rehabilitation Center is one of Turkey's and Europe's most important Thermal Hotel and Treatment Center with its two hundred personnel, hygiene, architecture, naturalistic settlement and treatment capacity that provides international standards. It also has the characteristics of social activity, sports and treatment units.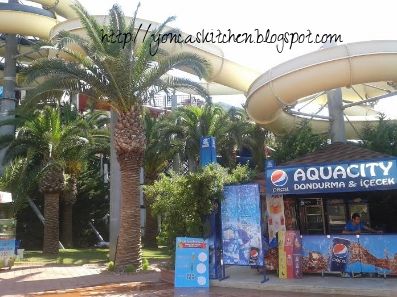 We spent all day in Aquacity..Food was good too! Let's take a look at this amazing place!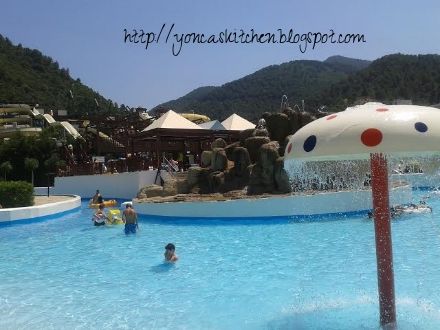 22 water slides
Indoor

-

outdoor water slide tube

(

Black

-

Hole) - 3 units
Outdoor water slide

(

head-turning, Surprise, Comfortable) - 4 pieces
On free-fall water slide

(

Slide Body)
3-lane water slide

(

Multi-

Slide)
Tube slides

(

Free Fall Tube)
Corkscrew water slide

(

Twister)
Open water kamikaze slides

(

dancer

-

Brave Man) - 2
Space bowl

(

Space Hole)
Elevator rides to disabled people
Tube slides

(

Quick)
Water slides over the grass
Boot family slide

(

Slide Family)
Children's water slide

(

Single and Dual)
Children's water slides in the form of a cobra snake
Rabbit in the form of children's water slide
The best part for me was tanning with the big pillows on the grass!
Enjoyed a couple of slides with Aria..Not really my thing but it was OK :)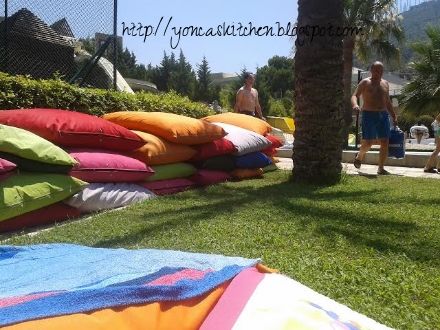 A look from the top of one of the open slides just before Aria slided.
I tried to catch him sliding but it is not easy..lol!!!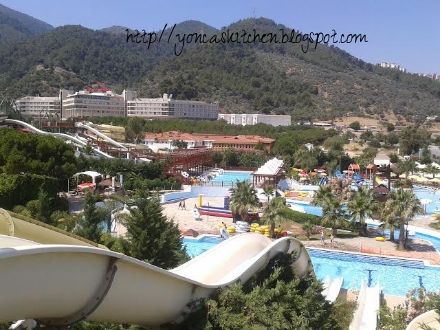 We took a ferry back to home..Taking shots of Aegean Sea was amazing. I almost forgot how tired I was.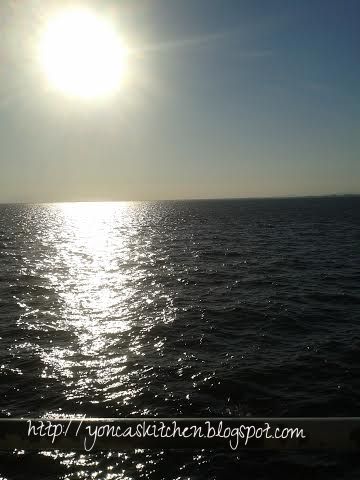 (From the Ferry-Aegean Sea, 02.07.2014)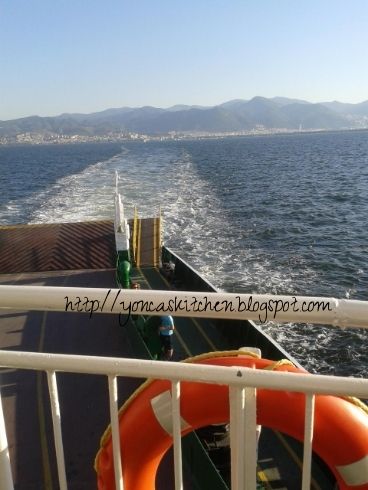 Oh, I just got those flip flops and loving them :)